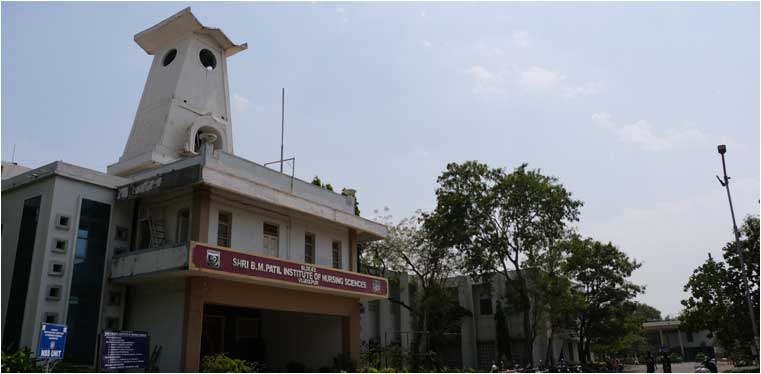 Home > About
Message from Principal
Message from Principal
Shri B. M Patil Institute of Nursing Sciences ( BLDEAINS) is a unit of Bijapur Lingayat District Education Association (BLDEA) of Vijayapura, Which is a registered trust established in 1910 by several philanthropists and visionaries who foresaw the tremendous scope and significance of education in the North Karnataka region.
BLDEA's Shri B M Patil Institute of Nursing sciences ( BLDEAINS), came into existence in the year 1990 with the GNM Program. To keep the pace with the rapid advancement in Health and Nursing Sciences in the year 1998, B.BSc Nursing program is started. In response to the pressing needs of professional Nurse, P.B. BSc Nursing and MSc Nursing is started in 2010 in all 5 specialties.
In the year 2019-20 RGUHS Bangalore, recognized our institute as a affiliated Research center to carry out Research work leading to PhD Programme in the Department of Pediatric Nursing.
At BLDEAINS academic excellence has become way of life with all of us.
Inspired from our motto, "Nurses for the world" is a resounding echo to this very purpose to which every BLDEAINS is deeply devoted. Today our students are working in every part of the world.
Never in the history of health care have nurses had such wide opportunities and improved prospects. We aim to create leaders in the nursing profession by providing quality education. Nurses are the driving force of health care. They are in demand.
Nursing Education may start in the classroom, but at BLDEAINS it doesn't stay there for long. Our students are exposed to a wide variety of clinical experiences, whether in a Advanced simulation Lab, specialized care facilities in a 1100 bedded multi-speciality hospital.
Our nursing is built on a strong set of values which is ATTRACTIVE and includes a deep commitment for the infinite worth of every individual and a goal to serve for the betterment of others.
Reputation for excellence in health science makes our graduates well rounded health care professionals ready to provide ethical, evidence based compassionate care for diverse individuals and communities.
Our strong and dedicated team of motivated faculty, passionate students, advanced facilities, exceptional pedagogical approach and infrastructure makes BLDEAINS one of the most reputed and acclaimed nursing institution.
Prof. Shalmon S Chopade
Principal