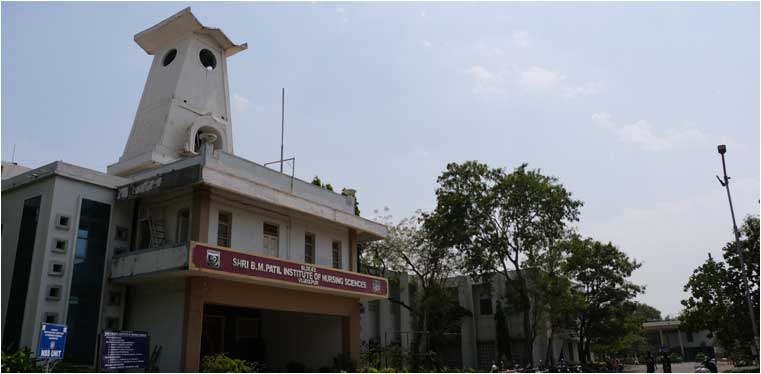 Home > About Us
Shri B M Patil Institute of Nursing Sciences - Fulfilling the Need for Nursing Professionals
Realizing the valuable service that nursing as a profession provides to society, BLDEA established BLDEA's School of Nursing in 1990. It was further upgraded and renamed Shri B.M. Patil Institute of Nursing Sciences in 1998. Recognized by the Government of Karnataka, KNC and INC, New Delhi & affiliated with RGUHS, Bangalore, the institute aims to provide students with a balanced curriculum that combines theory, practice, and orientation to modern medical practices.
The institute's added advantage is BLDE Association's Shri B. M. Patil Medical College, Hospital and Research Centre, which serves as a training ground for all nursing students. The hospital is equipped with ultra-modern facilities to give students a contemporary perspective on the medical world. Besides, participation in a variety of community health programmes offers students an understanding of society's healthcare needs.
Training Professional Nurses of Fine Caliber
The institute's principal goal is to train professionals who can genuinely contribute to the nursing profession. The institute has built a strong faculty team to achieve this goal. The faculty members are dedicated, committed and hard-working with years of experience and a deep understanding of society's healthcare needs.