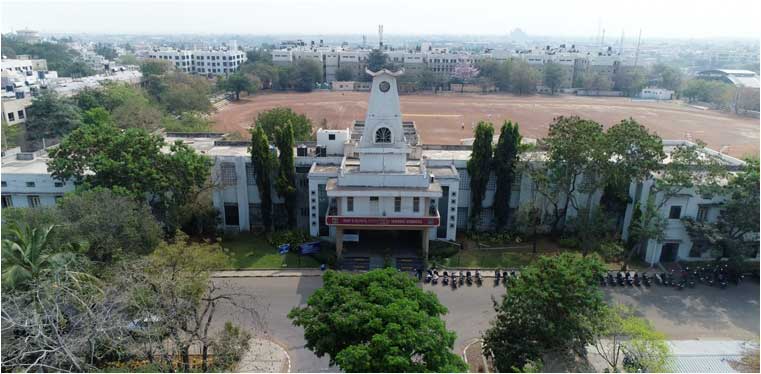 Home > About Us
BLDEA - A Legacy Spanning Over a Century
BLDEA (Bijapur Lingayat Education Association) is a leading education organization in the North Karnataka region. It has a legacy of more than 100 years and 75 education institutions under its banner, which comprise professional institutes, colleges of humanities and social sciences, public schools and research institutes.
BLDEA's goal is to use education as a tool to bring about social and economic transformation in the North Karnataka region, empower women and the oppressed, reduce social inequality in educational opportunity and contribute to national development.
BLDEA has emphasized imparting quality education, cutting across professional and general institutions, and creating new standards in research and allied activities. All its institutions have a reputation for their unwavering commitment to excellence and expanding the horizons of knowledge.
Inception
BLDEA was established on October 23, 1910, by Vachana Pitamaha Dr. P. G. Halakatti, a towering literary figure and a social reformer who dedicated his life to spreading the ideals of Shiva Sharanas.
BLDEA runs over 75 institutions located in Vijayapura and Bagalkot districts, which are recognized as socially, economically and educationally backward areas by the then British Government and currently by the UGC, State Government and Central Government.
BLDEA's institutions include primary and secondary schools, public schools, high schools, PU Colleges, Autonomous Arts, Science & Commerce Degree Colleges, and professional institutions such as colleges of education, Ayurveda Mahavidyalaya, Law College, Engineering College, Medical College, Business Schools, Pharmacy College, Nursing College and BLDE University. All BLDEA institutions offer education to students without discrimination based on sect, caste, religion and creed.
With a dedicated staff exceeding 1,300 in number, BLDEA offers world class education to over 25,000 students at its sprawling campuses, replete with state-of- -the-art facilities and amenities.
Continuing with its tradition of educational development and advancement, BLDEA has established BLDE University (a deemed university under section 3 of the UGC Act, 1956). For BLDEA, it is a gigantic stride in terms of offering more customized and specialized educational programs to thousands of talented future professionals.